Sydney Same day onsite computer repairs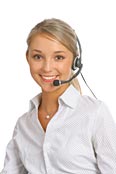 Green Byte™ Onsite Computer Repairs is a privately owned and operated Australian business [ABN: 51 623 373 084]. We have been in the computer repair field since 1998, giving our clients peace of mind about their home computers and business IT systems.
Our 20-year experience in computer repairs allows us to deliver personal service with an individual approach to each client.
---
Alex/Green Byte is a great company run with integrity, timeliness and professionalism that regularly delivers more than promised. Always a delight to work with, we can confidently recommend Green Byte…
Very prompt, efficient and reliable service
Great customer service, and the problem solving to fix my problem for the best price, giving options to suit our budget , awesome keep up the good work and stay honest we all need someone we can trust…
Alexander gave us prompt, efficient service – we were very pleased with his response time, his responsiveness to our needs and the way in which he conducts his business. We ended up with a new pc in …
I am extremely happy with the service. A very troublesome problem was resolved expertly with professionalism that is rare these days. Glad I have finally found a company that delivers results.
I appreciated your responsiveness to the issue and the quick implementation of a solution.
Alex is very professional and responsible person. He was recommended to us by other people and he prove himself to be very knowledgeable and friendly person. We keep his card handy and happy to recom…
I have had excellent service from Green Byte – although I am only a very small business my queries are also attended to quickly. Alex never makes me feel that any job is too small or not worth is whi…
Fantastic service in every way! Would not go elsewhere.
I was impressed with Alex's efficiency and his very polite and pleasant manner.
Many thanks for your sorting out our laptop. You have provided a very professional service and we'll certainly look you up next time we need help.
The repair was always 100% satisfactory and the reasons were explained, this of course improved my computer skills. Always prompt service and very punctual.
I have enjoyed the service you provide and will definitely use you again in the future when required.
Alex (Green Byte) was recommended to me by a friend who works in the IT industry. Absolutely fantastic response time, my email inquiry was sent in the morning and answered that same morning!, not seve…
Service provided was above and beyond expectations. Very much a perfectionist when it comes to the work provided. I am impressed with the outcome of what was asked. Thank you.
I was delighted by the the professionalism, expertise and speed with which Alex dealt with my computer problems and have no hesitation in recommending him to anyone needing help with IT issues
I fully recommend Green Byte. It was refreshing to deal with a company who actually keeps you informed regarding the whole process from assessing the problem, quoting the price and a pickup day. I hav…
Alex has been looking after my computer issues for around two years. During this time, Alex has always made himself available, regardless of time of day, or day of the week, to help me with my querie…
The service was great and quick, also very easy as i live close to the shop where alex works from
I have used Green Byte and Alex for some 2 years and I have found his quick responses to fix problems at home or on line very professional and his knowledge of all things computers amazing!!!
GREEN BYTE PROVIDED EXCELLENT ADVICE AND WORKMANSHIP WHEN NEEDED RECENTLY ON TWO OCCASIONS AND CAN BE THOROUGHLY RECOMMENDED FOR ITS FIRST-RATE SERVICE.
Loved the way Alex got my mac book problem sorted quickly !! (corrupted email and hard disk) Very well priced – great service – knows what he is doing
I found Green Byte on Google and within 45 minutes my laptop was in the professional hands of Alex. He took care of the issue very quickly and saved me time and money. His availability and professiona…
Alex is awesome quick, doesnt mess around and good prices
---
If you're looking for fast computer repairs that are guaranteed to keep your computer at optimal performance, then you've come to the right place. Our onsite computer repairs are second to none and can be provided the same day. There's no need to take time off at work or forego your regular daily activities to get your computer repaired. We'll be there faster than you know it, and we'll be out the door as soon as your problem is solved.
---
20-years' experience – no cheating!
It's not the business running for 20 years hiring cheap unskilled geeks. It's the professional experience of the technician coming to fix your computer.
---
Green Byte™ onsite computer service is here to help you with all your computer maintenance needs, no matter what the difficulty is. Let us shoulder the burden of your computer problems so that you can worry about the bigger things in life.