SydneySame day onsite computer repairs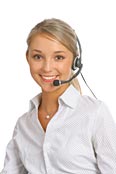 Green Byte™ Onsite Computer Repairs is a privately owned and operated Australian business [ABN: 51 623 373 084]. We have been in the computer repair field since 1998, giving our clients peace of mind about their home computers and business IT systems.
Our 15-year experience in computer repairs allows us to deliver personal service with an individual approach to each client.
---
For me, finding Alex was to find a treasure. He arrives quickly, works with speed that comes from reai expertise so that no time is wasted and costs are minimised. Having this sort of backup,an aged p…
The service was very good thank you. Collection of my laptop was much appreciated, and all is working fine with the new screen. very fast turn around also appreciated !
I have had excellent service from Green Byte – although I am only a very small business my queries are also attended to quickly. Alex never makes me feel that any job is too small or not worth is whi…
Alex/Green Byte is a great company run with integrity, timeliness and professionalism that regularly delivers more than promised. Always a delight to work with, we can confidently recommend Green Byte…
Thank you Alex! Your service was friendly, professional & efficient, and I really appreciate that you were able to collect, fix, and return my computer to me, all in the space of 5 hours.
The computer service was very helpful as was your efficient and businesslike attitude. We very much appreciated having a knowledgeable expert come to out home to help with our computer issues.
GREEN BYTE PROVIDED EXCELLENT ADVICE AND WORKMANSHIP WHEN NEEDED RECENTLY ON TWO OCCASIONS AND CAN BE THOROUGHLY RECOMMENDED FOR ITS FIRST-RATE SERVICE.
I received a speedy and efficient service and I am a very happy customer. I have no hesitation in recommending Green Byte for your home / work computer needs. An excellent experience!
It's been great to know I have some IT assistance when we have problems, or require some assistance that can be called upon to help. The previous works have been quick response, and have resolved pr…
Thank you Alex for coming so promptly. My computer is running really well and I will not hesitate to call you again if anything goes wrong, Christine
I found Alex to be very helpful with dealing with my computer crash and eventual buying of new computer. Not only did he come to me to pick up computer and drop off, he was available on the phone to …
Great service,pricing & service..Highly recommend
Alex was on time and solved my computer problems and also did some work to make my computer work better. I was 100% happy with the service and would definitely recommend Alex to others need computer a…
The service from Alex was fabulous. To have prompt, efficient service out of weekday business hours was very reassuring.
Alex is awesome quick, doesnt mess around and good prices
Great customer service, and the problem solving to fix my problem for the best price, giving options to suit our budget , awesome keep up the good work and stay honest we all need someone we can trust…
Alex (Green Byte) was recommended to me by a friend who works in the IT industry. Absolutely fantastic response time, my email inquiry was sent in the morning and answered that same morning!, not seve…
We have been using Green Byte for 3 years now and find the company professional and courteous.All the work has been most satisfactory and I would recommend them
Thank you for fixing my laptop – it goes super fast now.
I was impressed with Alex's efficiency and his very polite and pleasant manner.
Green Byte's service and the quality of work performed time and time again can't be faulted. Punctual, courteous and no fuss. Hand them a problem and that problem goes away. Great job guys, keep up th…
Excellent service. Arrived at time promised and computer problem solved. It is much more convenient to have a technician call at the office than to send a laptop away for repair. I will be using Gr…
Alex, I cannot say enough good things about you. It would be easier to type the bad things, and in that case I would not be typing anything. You are professional at all times, you always fix the prob…
I was delighted with the prompt service from Green Byte. Alexander came to my office within 2 hours and immediately identified the computer problem. Took it away and delivered it the next day – fixed!…
Fantastic service!!! Great price, prompt, professional and polite. Alex done a great a job on some damaged data storage devices for me. I called many different places, all charged at least two time…
---
If you're looking for fast computer repairs that are guaranteed to keep your computer at optimal performance, then you've come to the right place. Our onsite computer repairs are second to none and can be provided the same day. There's no need to take time off at work or forego your regular daily activities to get your computer repaired. We'll be there faster than you know it, and we'll be out the door as soon as your problem is solved.
---
15-years' experience – no cheating!
It's not the business running for 15 years hiring cheap unskilled geeks. It's the professional experience of the technician coming to fix your computer.
---
Green Byte™ onsite computer service is here to help you with all your computer maintenance needs, no matter what the difficulty is. Let us shoulder the burden of your computer problems so that you can worry about the bigger things in life.