SydneySame day onsite computer repairs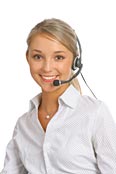 Green Byte™ Onsite Computer Repairs is a privately owned and operated Australian business [ABN: 51 623 373 084]. We have been in the computer repair field since 1998, giving our clients peace of mind about their home computers and business IT systems.
Our 15-year experience in computer repairs allows us to deliver personal service with an individual approach to each client.
---
For me, finding Alex was to find a treasure. He arrives quickly, works with speed that comes from reai expertise so that no time is wasted and costs are minimised. Having this sort of backup,an aged p…
Very prompt, efficient and reliable service
I am extremely happy with the service. A very troublesome problem was resolved expertly with professionalism that is rare these days. Glad I have finally found a company that delivers results.
GREEN BYTE PROVIDED EXCELLENT ADVICE AND WORKMANSHIP WHEN NEEDED RECENTLY ON TWO OCCASIONS AND CAN BE THOROUGHLY RECOMMENDED FOR ITS FIRST-RATE SERVICE.
I was very happy with your service. You picked up my laptops and returned them as per the promise timeline. Happy that you successfully re-imagined my old hard drive to new laptop hard drive apart fo…
We were very impressed with Alex. He was knowledgeable, helpful, efficient and did our work within the time-frame and price quoted. Wouldn't hesitate to call him again.
I have used Green Byte and Alex for some 2 years and I have found his quick responses to fix problems at home or on line very professional and his knowledge of all things computers amazing!!!
The repair was always 100% satisfactory and the reasons were explained, this of course improved my computer skills. Always prompt service and very punctual.
The service from Alex was fabulous. To have prompt, efficient service out of weekday business hours was very reassuring.
Great service,pricing & service..Highly recommend
Honest, professional, friendly, timely, competitive, knowledgeable – what more could you want from a computer repair service.
I was impressed with Alex's efficiency and his very polite and pleasant manner.
I was delighted by the the professionalism, expertise and speed with which Alex dealt with my computer problems and have no hesitation in recommending him to anyone needing help with IT issues
I was delighted with the prompt service from Green Byte. Alexander came to my office within 2 hours and immediately identified the computer problem. Took it away and delivered it the next day – fixed!…
I contacted Green Byte on a Saturday afternoon and the problem was diagnosed over the phone. Alex then attended site to do all repairs that day. Very professional service!
I have enjoyed the service you provide and will definitely use you again in the future when required.
Thank you for fixing my laptop – it goes super fast now.
Very reliable and trust worthy, thanks Alex
Alex, was prompt, polite and helpful. He turned up at my home within hours of my call and my lap top was fixed and returned the next day. Brilliant! I would have no hesitation in recommending h…
Alex from GreenByte was great, he was quick with a quote for the part. He came and picked up the laptop from my work, and in a day he returned the laptop fixed, and explained the work he had done. …
Alex provides prompt, affordable, high quality service that is invaluable back up for a small business.
I found Green Byte to be friendly, efficient and 100% effective in their service!
Alex has been looking after my computer issues for around two years. During this time, Alex has always made himself available, regardless of time of day, or day of the week, to help me with my querie…
---
If you're looking for fast computer repairs that are guaranteed to keep your computer at optimal performance, then you've come to the right place. Our onsite computer repairs are second to none and can be provided the same day. There's no need to take time off at work or forego your regular daily activities to get your computer repaired. We'll be there faster than you know it, and we'll be out the door as soon as your problem is solved.
---
15-years' experience – no cheating!
It's not the business running for 15 years hiring cheap unskilled geeks. It's the professional experience of the technician coming to fix your computer.
---
Green Byte™ onsite computer service is here to help you with all your computer maintenance needs, no matter what the difficulty is. Let us shoulder the burden of your computer problems so that you can worry about the bigger things in life.