Sydney Same day onsite computer repairs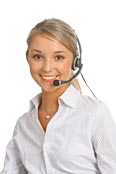 Green Byte™ Onsite Computer Repairs is a privately owned and operated Australian business [ABN: 51 623 373 084]. We have been in the computer repair field since 1998, giving our clients peace of mind about their home computers and business IT systems.
Our 20-year experience in computer repairs allows us to deliver personal service with an individual approach to each client.
---
Alex, I cannot say enough good things about you. It would be easier to type the bad things, and in that case I would not be typing anything. You are professional at all times, you always fix the prob…
Alexander gave us prompt, efficient service – we were very pleased with his response time, his responsiveness to our needs and the way in which he conducts his business. We ended up with a new pc in …
I was very happy with your service. You picked up my laptops and returned them as per the promise timeline. Happy that you successfully re-imagined my old hard drive to new laptop hard drive apart fo…
Honest, professional, friendly, timely, competitive, knowledgeable – what more could you want from a computer repair service.
The dreaded blue screen….Alex responded quickly and effectively to my computer troubles. He came to our home, then took the computer away so I wasn't paying for 'waiting' time. I would happily use hi…
The service was great and quick, also very easy as i live close to the shop where alex works from
Very prompt and efficient service. Very happy.
Loved the way Alex got my mac book problem sorted quickly !! (corrupted email and hard disk) Very well priced – great service – knows what he is doing
GREEN BYTE PROVIDED EXCELLENT ADVICE AND WORKMANSHIP WHEN NEEDED RECENTLY ON TWO OCCASIONS AND CAN BE THOROUGHLY RECOMMENDED FOR ITS FIRST-RATE SERVICE.
Thank you for fixing my laptop – it goes super fast now.
I was more than happy with your service. As a single working man being available during office hours is very very difficult for me. I pleasantly surprised and grateful that you were able to make yours…
Great service,pricing & service..Highly recommend
Alex has been looking after my computer issues for around two years. During this time, Alex has always made himself available, regardless of time of day, or day of the week, to help me with my querie…
It is refreshing to find a true professional who cares about your business as much as you do. Alex understood our needs and advised accordingly. He carried out his work efficiently and effectively. …
I have found Alex very helpful and trustworthy.It has been some time since I last called on his expertise. I am assuming that it is because he did such a fantastic job the last time he called in I hav…
Green Byte's service and the quality of work performed time and time again can't be faulted. Punctual, courteous and no fuss. Hand them a problem and that problem goes away. Great job guys, keep up th…
The service provided was exceptional – friendly, fast and of high quality. I already have and will continue to recommend Alex and Green Byte to others.
Thanks Alex, the computer is running just fine now! Thank you for the great service, Tom and I have had some troubles in the past with people repairing our computers and you were just fantastic. It ma…
For me, finding Alex was to find a treasure. He arrives quickly, works with speed that comes from reai expertise so that no time is wasted and costs are minimised. Having this sort of backup,an aged p…
I received a speedy and efficient service and I am a very happy customer. I have no hesitation in recommending Green Byte for your home / work computer needs. An excellent experience!
Many thanks for your sorting out our laptop. You have provided a very professional service and we'll certainly look you up next time we need help.
Alex was prompt in his response, professional in his approach and extremely patient in explaining necessary "how to" details clearly. A much appreciated great service!
I found Green Byte to be friendly, efficient and 100% effective in their service!
Excellent service. Arrived at time promised and computer problem solved. It is much more convenient to have a technician call at the office than to send a laptop away for repair. I will be using Gr…
After some less than successful attempts to find a reliable home office computer expert, we finally found it in Green Byte. Alex answers all our online queries calls promptly and is equally prompt in…
---
If you're looking for fast computer repairs that are guaranteed to keep your computer at optimal performance, then you've come to the right place. Our onsite computer repairs are second to none and can be provided the same day. There's no need to take time off at work or forego your regular daily activities to get your computer repaired. We'll be there faster than you know it, and we'll be out the door as soon as your problem is solved.
---
20-years' experience – no cheating!
It's not the business running for 20 years hiring cheap unskilled geeks. It's the professional experience of the technician coming to fix your computer.
---
Green Byte™ onsite computer service is here to help you with all your computer maintenance needs, no matter what the difficulty is. Let us shoulder the burden of your computer problems so that you can worry about the bigger things in life.