Sydney Same day onsite computer repairs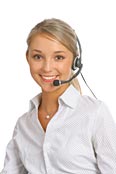 Green Byte™ Onsite Computer Repairs is a privately owned and operated Australian business [ABN: 51 623 373 084]. We have been in the computer repair field since 1998, giving our clients peace of mind about their home computers and business IT systems.
Our 20-year experience in computer repairs allows us to deliver personal service with an individual approach to each client.
---
Alex (Green Byte) was recommended to me by a friend who works in the IT industry. Absolutely fantastic response time, my email inquiry was sent in the morning and answered that same morning!, not seve…
The dreaded blue screen….Alex responded quickly and effectively to my computer troubles. He came to our home, then took the computer away so I wasn't paying for 'waiting' time. I would happily use hi…
After some less than successful attempts to find a reliable home office computer expert, we finally found it in Green Byte. Alex answers all our online queries calls promptly and is equally prompt in…
Thank you for fixing my laptop – it goes super fast now.
Greenbyte's service is excellent. Alex is trustworthy and prompt and fixed my computer problems with the minimum of fuss and expense.
I was delighted by the the professionalism, expertise and speed with which Alex dealt with my computer problems and have no hesitation in recommending him to anyone needing help with IT issues
Fantastic service!!! Great price, prompt, professional and polite. Alex done a great a job on some damaged data storage devices for me. I called many different places, all charged at least two time…
Alex was prompt in his response, professional in his approach and extremely patient in explaining necessary "how to" details clearly. A much appreciated great service!
Brilliant service. Being a complete dill when it comes to how broadband/wireless works it was a relief to have everything explained clearly. Thank you Alex.
GREEN BYTE PROVIDED EXCELLENT ADVICE AND WORKMANSHIP WHEN NEEDED RECENTLY ON TWO OCCASIONS AND CAN BE THOROUGHLY RECOMMENDED FOR ITS FIRST-RATE SERVICE.
I fully recommend Green Byte. It was refreshing to deal with a company who actually keeps you informed regarding the whole process from assessing the problem, quoting the price and a pickup day. I hav…
I found Green Byte to be friendly, efficient and 100% effective in their service!
Alex is awesome quick, doesnt mess around and good prices
I was impressed with the quick service: at a time when I needed my laptop to continue with my work, Alex had it up and running again within 24 hours. The at-home service was very handy too.
The service and assistance was far better than anyone else I have previously experienced. I will use your services again in the future.
Alex provides prompt, affordable, high quality service that is invaluable back up for a small business.
As always, excellent, fast & courteous service. It's so reassuring knowing you're there when things go wrong and that nothing is ever a problem for you.
Green Byte's service and the quality of work performed time and time again can't be faulted. Punctual, courteous and no fuss. Hand them a problem and that problem goes away. Great job guys, keep up th…
Very prompt, efficient and reliable service
I have used Green Byte and Alex for some 2 years and I have found his quick responses to fix problems at home or on line very professional and his knowledge of all things computers amazing!!!
I found Green Byte on Google and within 45 minutes my laptop was in the professional hands of Alex. He took care of the issue very quickly and saved me time and money. His availability and professiona…
Alex, I cannot say enough good things about you. It would be easier to type the bad things, and in that case I would not be typing anything. You are professional at all times, you always fix the prob…
I couldn't recommend Green Byte more. The service was prompt, efficient and courteous. Well done!
---
If you're looking for fast computer repairs that are guaranteed to keep your computer at optimal performance, then you've come to the right place. Our onsite computer repairs are second to none and can be provided the same day. There's no need to take time off at work or forego your regular daily activities to get your computer repaired. We'll be there faster than you know it, and we'll be out the door as soon as your problem is solved.
---
20-years' experience – no cheating!
It's not the business running for 20 years hiring cheap unskilled geeks. It's the professional experience of the technician coming to fix your computer.
---
Green Byte™ onsite computer service is here to help you with all your computer maintenance needs, no matter what the difficulty is. Let us shoulder the burden of your computer problems so that you can worry about the bigger things in life.